Meet with Yarimizu again, JAPAN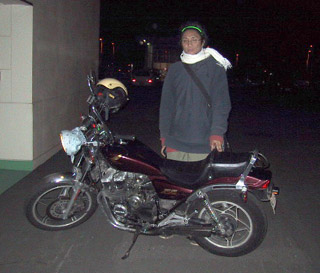 9th, November 2003, I have met with Mr. Yarimizu who lives in Hokkaido again at Shin-Chitose airport.
---
It was 22th Oct. 2002 in Kyoto that I have met with him first. $B!J(Bsee Meeting with Yarimizu in Kyoto $B!K(B

At that time, he came to Kyoto city and this time, I went to Hokkaido for my business meeting. Then we could rendezvous at the airport.

I took photos in the parking of the airport but there was no light, so bad contrast. Please be patient.

Let us meet to other owners. It will be a happy meeting. Of course please send a brief report to me.
---
This page is administrated by Yutaka Yasuda. (yasuda@bakkers.org)