Alberto's CBX400F
Here is a letter from Alberto in Italy. And photos of his moto are also included.

---
After a lot of weeks from discover your web site finally I can send you some photos of mine cbx 400 f 5/1983.
I find your site occasionally, because I was looking for some thecnical informations about my little jewell.
Thanks to my big brother that found me three years ago my first real motorcycle: just a cbx 400 f of 3rd hand.
The original part are complet but the silencers no because I had to change it last year and I found only this two similar used.
Next year it will become an old epoque motorcycle and a will start to buy only original parts.
Beast regards
Alberto Baio
---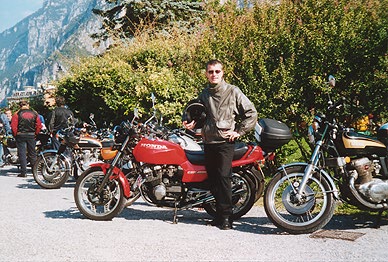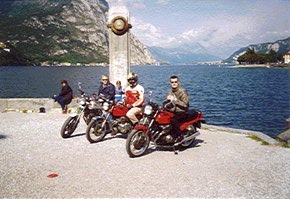 Spada Paola (paola2f@libero.it)
---
This page is administrated by Yutaka Yasuda. (yasuda@bakkers.org)